Webcast of TNS Gallup Climate Barometer presentation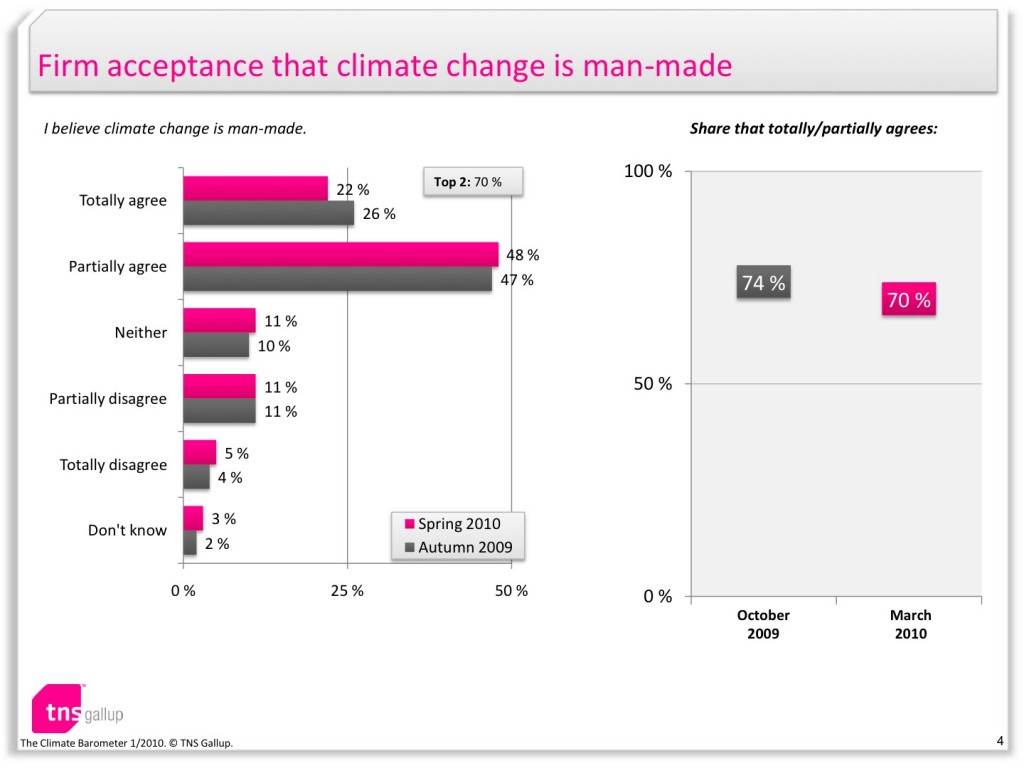 The cold winter has not affected the Norwegian population's belief in climate change being man-made. However, The TNS Gallup Climate Barometer 1/2010 shows that the climate issue has lost some of its urgency.
My presentation of key results at Lillestrøm on June 11 is now available as a webcast – Check it out. Other speakers at the event were Erik Solheim, Minister of the Environment, and Dr David Barber from University of Manitoba.