Goraiko from Fuji-san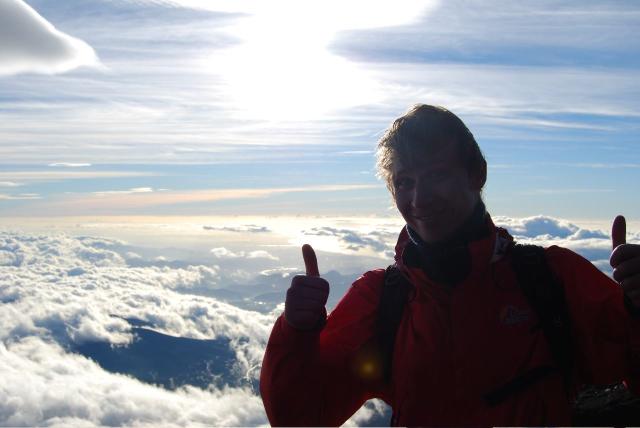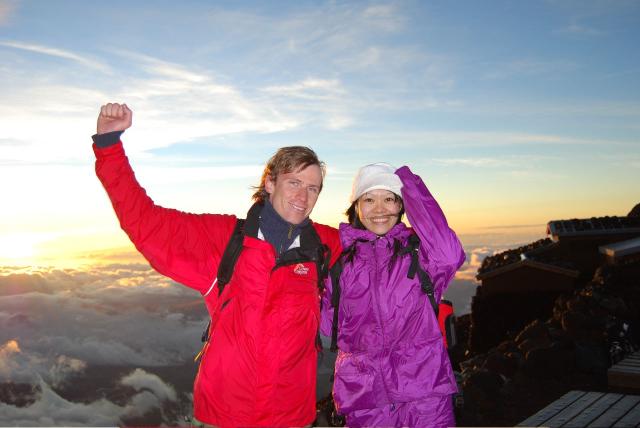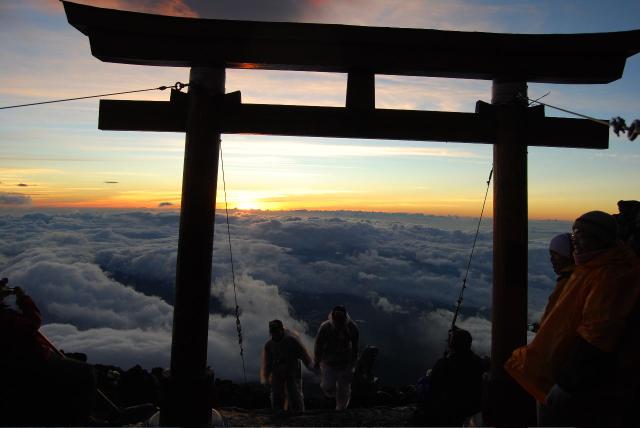 Finally I was able to view the sunrise from the highest peak in Japan. The images themselves really do the talk. Anyway, Asaki and I started climbing from the 5th station on the Yoshidaguchi trail at noon on a Saturday afternoon in September, and reached the Gansomuro cabin at the 8th station around 6 pm. Here we had some rest until the early morning when we did the last ascent with a head torch. The early morning was cold, windy and packed with heavy rains, but as we approached the summit the weather gradually improved. And as you can see, the view from the top at 5 am was simply spectacular. The descent took appx. 4 hours, on a steep and gravelly path, and when we returned to the 5th station we were tired but happy.
Looking for more info? Check out Fujiyoshida local government's information page in English. There are more images in my gallery.