Research
I graduated from the Norwegian University of Science and Technology in June 2007 with a master's degree in political science. Currently I work at TNS Gallup with opinion and market research projects for clients in the public and private sector, among other things on public opinion towards climate change. Below is my master's thesis and some other publications.
The TNS Gallup Climate Barometer
A large survey of Norwegian attitudes to global warming and renewable energy. I founded the study in 2009 and have carried out three waves of the project. The last results were published in June 2010. Read more on TNS Gallups website (in Norwegian).
Master thesis


The "varieties of capitalism" theory and multinational companies: Can institutional advantages predict investment flows? An empirical test within the OECD from 1981-2003
Thesis presented for the master's degree in political science at NTNU, Trondheim, spring 2007.The thesis is written in English.
Næringslivet må bekjempe fattigdom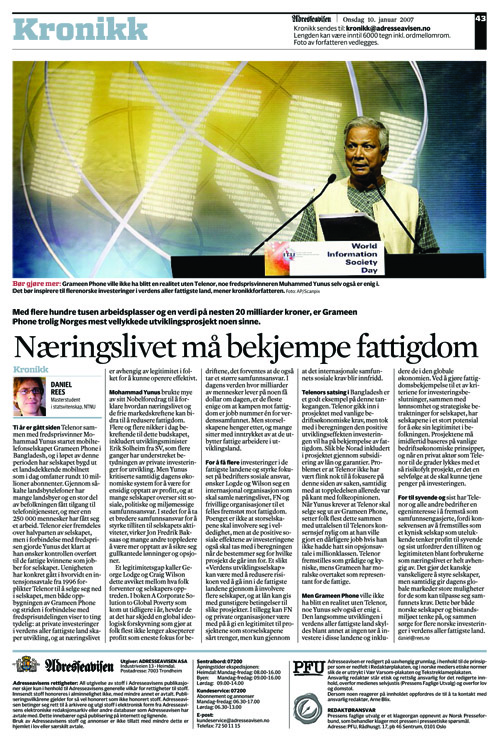 Kronikk i Adressavisen om hvordan Grameen Phone egentlig er Norges mest vellykkede bistandsprosjekt.
Norsk statsvitenskapelig tidsskrift (Norwegian journal of political science)
Review of Hernando de Soto (2004): The mystery of capitalWhy capitalism triumphs in the west and fails everywhere else. The book review is in Norwegian.